Products
In-Store & Online
Product Offerings
What Are You Looking For?
While a limited selection of clothing can be purchased through our online catalogue, we've got lots to choose from in-store.
Head on over for brands like Sitka, Ariat, Huk, and more!
Make sure your horses get what it needs at any stage in life with forumulations like Impact®, Strategy®, and Ultium®.
Ranchers know that cattle health is of the utmost importance, so make sure your livestock stay healthy with feed and mineral blends like Wind & Rain® and Rangeland®.
Ensure that your birds only lay the best of eggs with feed blends like Layena® Free Range and Omega+.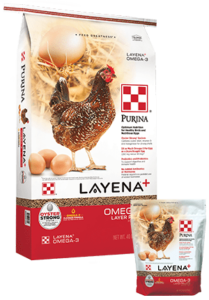 Take your pigs to the next level with High Octane® Power Fill and Championship Drive feeds.
Your lambs will be the fluffiest at the show when you feed them feeds like Purina Honor Show® Lamb blend.
Don't keep your pets waiting! Get the best for your cats and dogs with premium foods such as Exclusive® Signature Chicken and Brown Rice and Red Flannel® Hi-Protein.
The bucks won't be able to resist treats like Purina Antlermax® and Premium Deer block.
You really don't want these guys going hungry. Make sure your gators are well fed with Mazuri Exotic Animal Feed.
If you want to raise the biggest, juiciest crawfish in LA, make sure you feed them Purina's Cold Water Crawfish blend.

We've got all of your kitchen and garden needs covered with quality products ranging from Cajun cookware to lawn and garden tools.

Don't miss out, drop in today!

Keep the farm running smooth
We carry Pearson & Priefert livestock equipment as well as Gallagher fencing. If you're interested, give us a call and we'll let you know what we have in stock!